About Us
Troikaa Pharmaceuticals Limited is one of the leading Indian multinational pharmaceutical companies, established in 1983. Driven by the passion of our multicultural workforce comprising of more than 50 nationalities, we are aggressively pursuing our mission of providing a healing touch to the patients, with our innovative products in more than 93 countries.
Troikaa Nutrasciences is a division of Troikaa Pharmaceuticals Limited, which has been established with an aim of providing a one-stop solution to our clients for their nutraceutical business.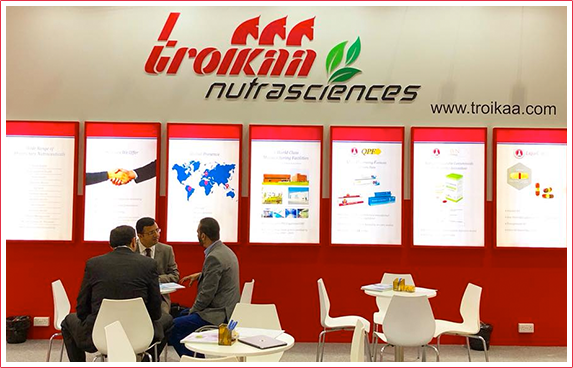 Awards & Recognition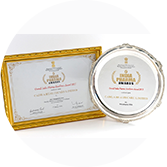 Year - 2018
India Pharma Award
Government of India confers India Pharma
Innovation of the year award to Troikaa Pharma.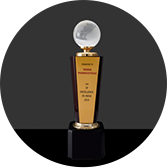 Year - 2016
IP Excellence Award
Troikaa Pharmaceuticals Ltd. is conferred the award for "THE BEST PRACTICES IN PATENTS AND INTELLECTUAL PROPERTY EXCELLENCE OF INDIA".

Year - 2015
Indiastar Award
Troikaa was recently conferred the INDIASTAR AWARD for excellence in packaging, design and technology on Troikaa's innovative metered dose spray bottle of Dynapar QPS.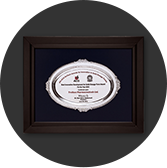 Year - 2015
IPA-ACG SciTech Award
Troikaa adds one more award in its kitty in the year 2015. Indian Pharmaceutical Association (IPA), a premier professional association of pharmacists in India conferred "IPA-ACG SciTech Award".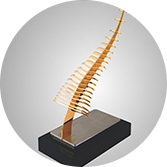 Year - 2015
TDB National Award
Troikaa wins National Award from TDB (Technology Development Board) for successful commercialization of indigenous technology.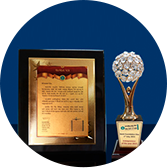 Year - 2015
SBI Award
State Bank of India, on the occasion of its 61st foundation day, felicitated Mr. Ketan R. Patel, CMD, Troikaa Pharmaceuticals Ltd.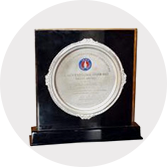 Year - 2012
IDMA Award
It is a matter of pride to announce that Troikaa Pharmaceuticals Ltd. is conferred IDMA Quality Excellence Awards 2012 for its manufacturing facility in Dehradun.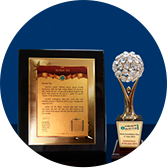 Year - 2011
IDMA Award
IDMA (Indian Drug Manufacturers Association) conferred the Silver Award for Excellence in Quality in the category of formulation units having annual turnover more than Rs. 100 crore.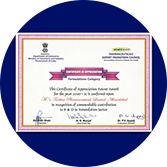 Year - 2010 - 2011
Pharmexcil Award
Pharmaceuticals Export Promotion Council (Pharmexcil, set up by Ministry of Commerce & Industry, Government of India) conferred the Certificate of Appreciation Patent Award to Troikaa in recognition of commendable contribution to R&D in Formulation Sector.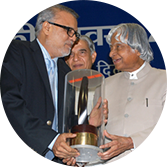 Year - 2011
DSIR National Award
Troikaa was conferred the National Award for overall R&D effort by the Department of Scientific and Industrial Research (DSIR), Government of India.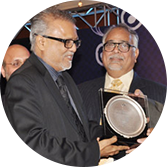 Year - 2009 - 2010
IDMA Award
Indian Drug Manufacturers Association (IDMA) conferred the Best Patent Award to the patent of Dynapar AQ injection. The said patent protects Troikaa's Intellectual Property Rights in 89 countries.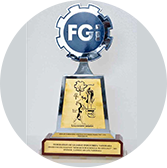 Year - 2008
FGI Award
Troikaa wins FGi Award for Research & Development. Federation of Gujarat Industries (FGi) conferred the Award to Troikaa for having achieved excellence in Research & Development.